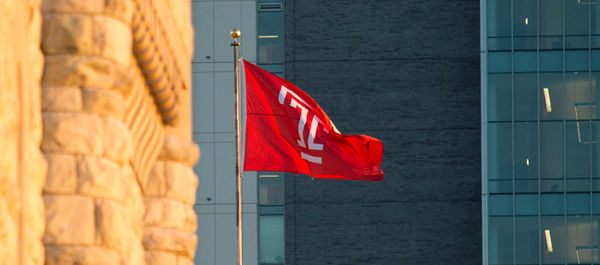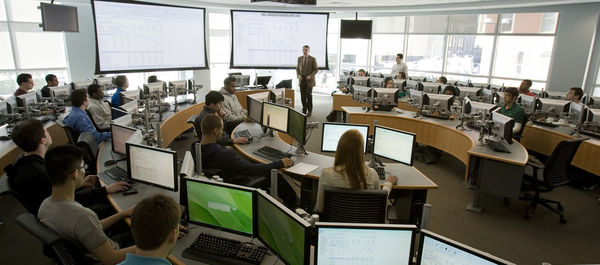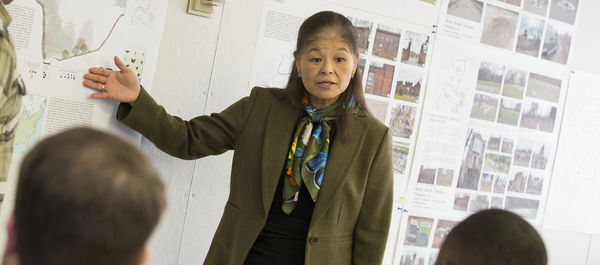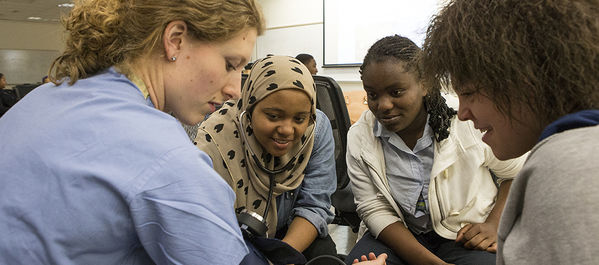 About
Faculty Affairs oversees the administrative support, development and endeavors of our dynamic and accomplished faculty throughout their careers at Temple University. The office partners with schools/colleges and the Office of Institutional Diversity, Equity, Advocacy and Leadership to recruit, develop and retain a diverse faculty community.
Faculty Affairs is a central faculty resource comprised of two administrative units dedicated to ensuring faculty excellence and dynamism, and committed to supporting the immediate and long-term growth of all faculty.
The Vice Provost for Faculty Affairs Office oversees faculty appointments, tenure and promotion, activity reporting, awards, leaves, and retirements, among others. The office implements and administers faculty policies and procedures and maintains integral faculty data, reporting, records and systems.
The Center for the Advancement of Teaching provides resources, consultations, training and programming designed to help faculty grow professionally. Faculty learn how to integrate pedagogical best practices and instructional technology skills that advance success in the classroom.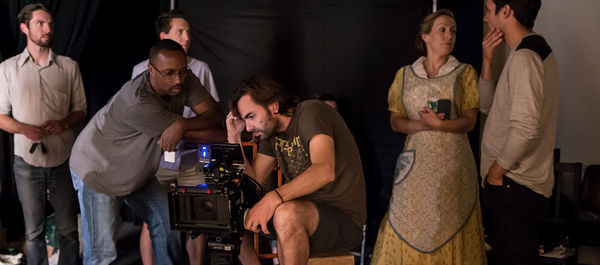 Temple values and celebrates the accomplishments and accolades of our nationally and internationally acclaimed faculty. Each year, Temple recognizes those faculty who have distinguished themselves through teaching, research and creative excellence by bestowing prominent honors, awards, professorships, promotion in rank and tenure.

Additional recognition opportunities for faculty exist at the school/college and department level. Visit our school/college pages for more information.

Temple University also offers annual opportunities for faculty to pursue professional development, conduct research and/or creative activities, and/or develop methods and materials that improve teaching and curricula. Eligible faculty are encouraged to apply.

Grant-in-Aid Awards
Summer Research Awards
Sabbaticals

Faculty Affairs and schools/colleges support faculty working towards tenure and/or promotion by offering clear guidelines for the review and awarding of tenure and promotion, and by offering assistance and expertise at each level of review when needed.

For tenure track faculty from schools/colleges represented by the TAUP Collective Bargaining Agreement:

TAUP Collective Bargaining Agreement (Article 11 for Standards and Procedures)

For tenure track faculty from the Beasley School of Law:

TAUP Collective Bargaining Agreement (Article 11 for Standards and Procedures)

For tenure track faculty from Dentistry, Medicine and Podiatry:

Please note: In addition to the above guidelines, each school/college may have their own supplementary tenure and promotion guidelines and procedures.

Temple University is always looking to add exceptional faculty to our faculty community.

Interested full-time faculty should contact the appropriate school/college faculty affairs or dean's office for information about potential position openings. Faculty seeking part-time position openings should visit Temple's Human Resources site.

Open Faculty Positions
Hiring for open faculty positions generally originates through the individual academic department and the cognizant Dean's office. The best contact person for more information on faculty searches is the department chair of the relevant department or the Associate Dean for Faculty in the home school/college.

Security and Safety
Temple University's Annual Security and Annual Fire Safety Report contains statistics, policies, and procedures related to campus safety and can be found at: https://safety.temple.edu/reports-logs/annual-security-report. You may request a copy of the report by calling Temple University's Campus Safety Services at 215-204-7900.

Statement on the Use of Faculty-Authored Textbooks

Faculty members, like other authors, deserve to receive royalties for their intellectual property. However, consistent with the University's Policy on Conflict of Interest (No. 4.16.02) and in the interest of our students, faculty members who assign books and other educational materials which they have written, edited, or published and from which they receive royalties or other remuneration may not profit financially either directly or indirectly from the purchase of these materials by students enrolled in their classes. The faculty member must either refund the money or make other arrangements to avoid profiting from the students' use of the materials. Faculty may, for example, transfer the remuneration to the University or one of its units (e.g., for a student scholarship fund).

Statement on Teaching at another Institution while on Full-Time Faculty Status

No full-time faculty member may engage in part-time or full-time teaching at another educational institution during the semester(s) that s/he is employed by the University unless s/he has obtained prior, written approval of the Dean. In addition, any faculty member who maintains a tenured position with another educational institution will be deemed to have resigned his/her position with Temple University.

Faculty Retirement/Resignation

For faculty on academic year contracts, retirements and resignations are accepted for the effective date of Dec. 31st or June 30th of each year (unless a different end date is specified in the letter of appointment). Any faculty member on an academic year contract who does not return for the following academic year (or for the Spring semester in the case of a mid-year retirement/resignation), will have their retirement or resignation made retroactive effective to the appropriate date (December 31 or June 30).

Faculty Pay Schedule

Please note that your July and August payments are paid to you in anticipation of your return to service in September (the Fall semester). Accordingly, faculty who received payments in July and August payrolls but who leave Temple University for any reason prior to the beginning of the Fall semester must reimburse the University for the July and August payments.